Request
Where are you? Here! Using WiFi and GPS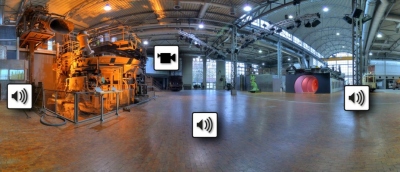 Guide visitors through galleries using our indoor WiFi positioning: no need for a map or compass as they are already integrated in xpedeo. A moving dot on the screen pinpoints visitors´ location. This function is also available in the form of bluetooth beacons or using GPS for outdoors.
What you see is what you get: 360° panorama view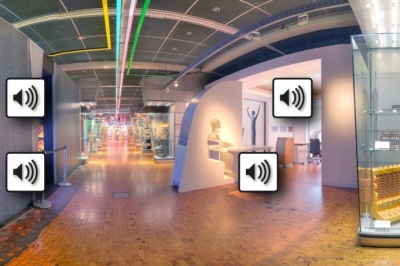 Outdated keypad? WiFi positioning too pricy? Boring selection lists? Simply use our HDR- quality 360° panoramas. Visitors view the exhibition in front of them on their screen and can touch the art, opening a virtual treasure chest….
Questions like "where am I?"  or " where is object XY and what can I find out about it?" are answered immediately by xpedeo. With clearly marked maps and zoomable floor plans it is easy for visitors to get their bearings and find their way around exhibitions.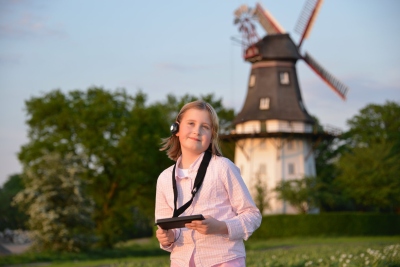 GPS helps visitors to get around the outside areas. They simply follow their position marker on a map and play any information clip they choose to select on the touchscreen. With our compass function it is possible to view panoramas such as reconstructions of buildings viewed automatically in the direction in which they are facing.
Content while approaching - Bluetooth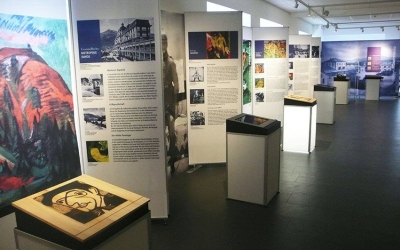 Via bluetooth, the media guide gets the impulso for presenting an audiofile - as soon as the visitor approaches an exhibit. This technic works extremely well for accessible exhibitions as it was made for blind people. Bluetooth suffers from a bad reputation - but we proudly present a way to use it very effectivly and precisly. How we did it? Our IT-development-team will keep this as a secret ...
Close up ... NFC-Technology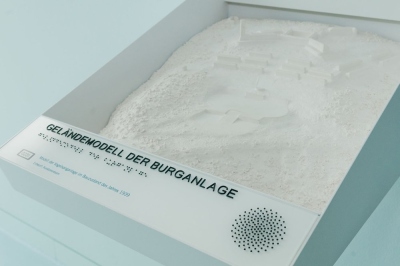 To label exhibits, simply use inexpensive NFC tags, instead of using audio guide numbers, as they are no thicker than a piece of paper and easy to hide. With these, the media guide only needs to be held up to the tag to call up an audio clip. This also works very well for blind people in accessible exhibitions - when you combine it with a tactile guidance system.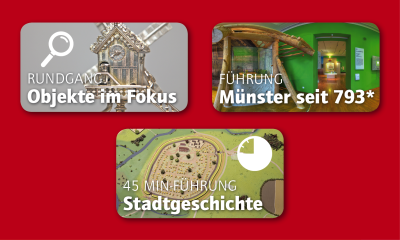 Information á la carte
If there are only a few selections it may be a good solution to provide a menu. This can be organised as a list or designed to appear on a separate screen.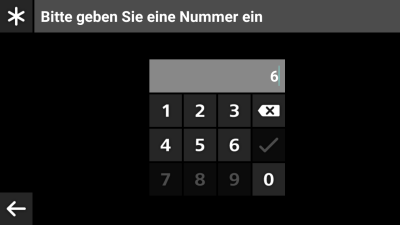 Still a Classic but New
As it is only possible to type in assigned numbers, it is impossible to type in an input incorrectly. The title of the relevant clip appears as soon as a valid number has been typed in. Just one click and off you go!