Request
Diversity wins: A variety of media help you pass on your knowledge about specific exhibits to visitors in a way which is clear and easy to understand:
- compass function (out­door)
- fascinating 3D reconstructions
- interactive games
- information texts and images
- compelling audio files
- exciting videos and animation
- mixed and augmented reality
- design in your Corporate Identity
Knowledge provided in an interesting, modern and exciting way. Appeal in every sense with xpedeo!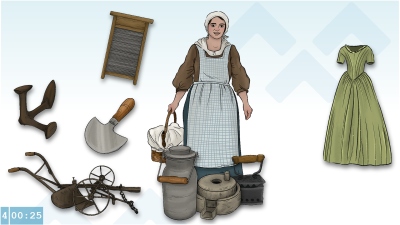 A target group of 8 to 88? In an unlimited number of languages? And with free accessibility?
No problem with xpedeo.
Develop exciting guided tours, adventure tours, skill-based games and quizzes specifically adapted according to your visitors:
- for young and old
- for singles and groups
- for computer novices and highlight hoppers
- for users with impaired sight or hearing
- for all languages
We worked together with people with impaired sight and blindness to come up with a special user interface for them. Using touch buttons, visitors can make the device read out the information for them automatically.  
An additional option: Bluetooth or NFC Technology. Audio clips play automatically when the media guide is placed on the information boards without the visitor having to do any more.

A sign-language version is also available for visitors with impaired hearing. Induction hearing loops can be provided for people with hearing aids to allow the audio signal to be heard directly through them. This means that unpleasant noise interference and other difficulties experienced with headphones can be avoided.


Video in sign-language version, Nurembergs medieval dungeon
©Nurembergs medieval dungeon
Be adventurous and go out into the world – digitalisation makes it possible.
Let visitors browse through museum artefacts which are not on show or allow them to compare similar objects on show in other museums. Bring artefacts which are kept separately for organisational reasons back together. Show visitors the objects virtually which cannot be shown in reality.
The constitution of Würt­tem­ber­g in the archives of the History Museum of Baden-Württemberg. ©Haus der Ge­schich­te Ba­den-Würt­tem­berg
In outdoor areas our xpedeo media guide follows and adjusts to the direction in which visitors are looking. Positions are determined via GPS. You can use mixed and/or augmented reality. Whilst visitors walk through the ruins, xpedeo shows a virtual reconstruction of the building as it would have been in earlier times. Old masonry walls are constructed as new.
xpedeo can help museums execute their educational programmes. We have developed an open project for lower and upper secondary school pupils in which they can individually explore art history and make their interpretations open to the public.
In a series of tutorials, the youngsters analyse several exhibits. They are encouraged to develop and create new routes around the exhibition demonstrating how they prefer to view the works of art.